PPE and FOREST SITE
Personal protective equipment (PPE)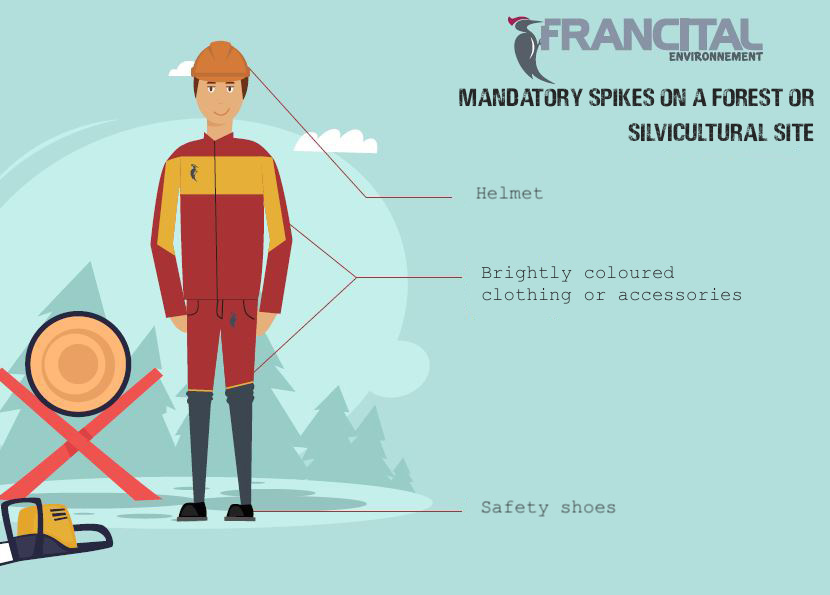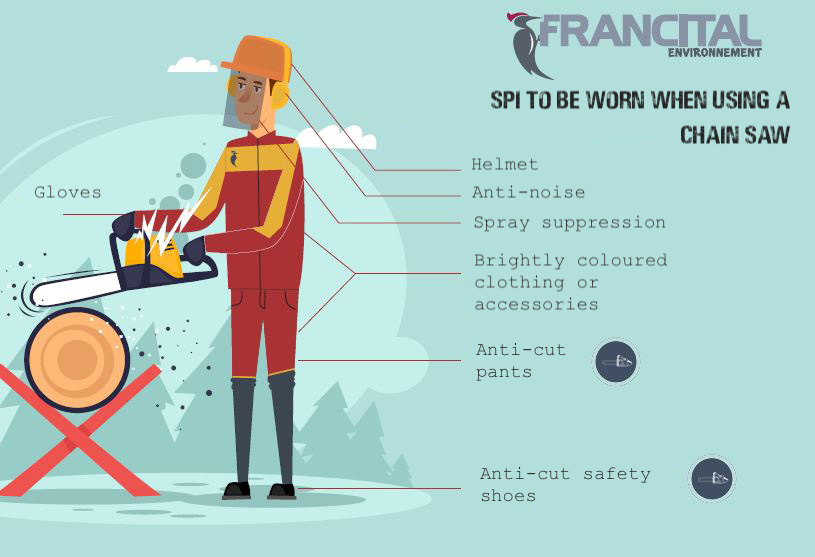 While no PPE can provide 100% protection against cuts from chainsaws, when climbing, chainsaw
users should wear the following:
• A safety helmet (the Arboriculture and Forestry Advisory Group (AFAG) recommends a mountaineeringstyle helmet complying with BS EN 12492, climbing helmet).
• Eye protection (complying with either BS EN 1731 or BS EN 166).
• Hearing protection (complying with BS EN 352).
• Suitable gloves appropriate to the task and subject to the operator's risk assessment. • Leg protection and groin protection (complying with BS EN 381-5).
AFAG recommends Type C leg protection for aerial work, because of the high allround chainsaw cut protection. However, where wearing Type C is impractical (eg because of the higher risk of heat stress associated with it), it may be appropriate to use Type A, where justified by risk assessment.
• Protective boots with good grip and protective guarding at front vamp and instep (complying with BS EN ISO 20345).
• Non-snag outer clothing. The use of high-visibility clothing may also be appropriate. As a minimum, each person should carry a personal first-aid kit, incorporating a large wound dressing, barrier gloves, plasters and whistle (see INDG214 First aid at work: Your questions answered). Hand-cleaning material such as waterless skin cleanser or soap, water and paper towels should be readily available.
Standard RIS-3279-TOM
In December 2016, the Standard RIS-3279-TOM replaced the Standard GO/RT 3279. The standard
from the British Rail Integration System (RIS) defines the minimum specification for high visibility
clothing in the railway industry. Among other things, this standard stipulates that the clothes must be HV orange and has stricter colorimetric requirements than the harmonised Standard EN ISO 20471.
All HV clothing by FRANCITAL meet the requirements of this standard.