Good manufacturing practice guidelines
Taking care of your PPE:
1. When should I wash my clothes?
Protective clothing should be washed regularly. Studies have shown that dirt affects the performance of the protective material (e. g. penetration of resin, oil or fuel residue into the fabric).
Excessive washing can also affect the effectiveness of the protective material (mechanical stresses caused by machine washing).
2. How should I wash my clothes?
To wash this garment, observe the care conditions indicated on the label and recall in the instructions for use.
To decrypt the maintenance symbols : CONSULT OUR GUIDE !
Close the zips (zippers, ventilation, central closing of a jacket). Leave the pocket closures open (if the pockets are full of chips, think of your machine, shake them to remove as much as possible). Loosen all elastic cords. Loosen and secure the cuffs with Velcro® Velcro tape.
Use your usual detergent.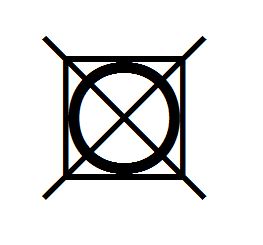 For garments with chainsaw protection, machine drying is prohibited.
Reshape by hand and let dry on a vertical yarn in the open air. Avoid drying in the sun: UV rays are not friends of fabrics!
Wait until the garment is dry before storing or using it.
3. How to reapply a water-repellent treatment?
SOFIGUARD® water-repellent treatment is a polymer coating that increases the surface tension on the surface of a fabric and helps water flow, making the garment water-repellent or water-repellent.
With wear and soiling, the water-repellent properties fade.
It is possible to reactivate the polymer coating with the passage of the iron.
However, in time, the water-repellent treatment of your garment may disappear even after washing and drying, it is time to reapply a water-repellent treatment.
A spray treatment will provide good performance and will target areas of high wear and tear. This type of spray is available in supermarkets, sports shops, drugstores....
The process:
Once washed, remove your garment from the washing machine and shake it to remove excess water. Close all zippers. Spread the wet clothing and spray the water-repellent treatment evenly over the fabric surface, targeting areas of high wear and tear.
For garments with chainsaw protection, it is prohibited to use a waterproofing agent that applies to washing.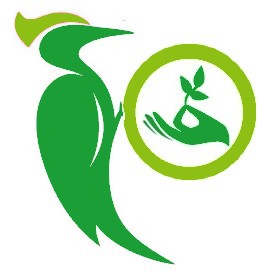 Adopt the right actions for the environment
Favour eco-labelled products, ban detergents with phosphates, avoid underfilling the machine, comply with dosing instructions, wash at low temperature. A 30° wash is often sufficient to wash textile products (energy saving = 60% compared to a 60° wash according to Forum Washen), save packaging.